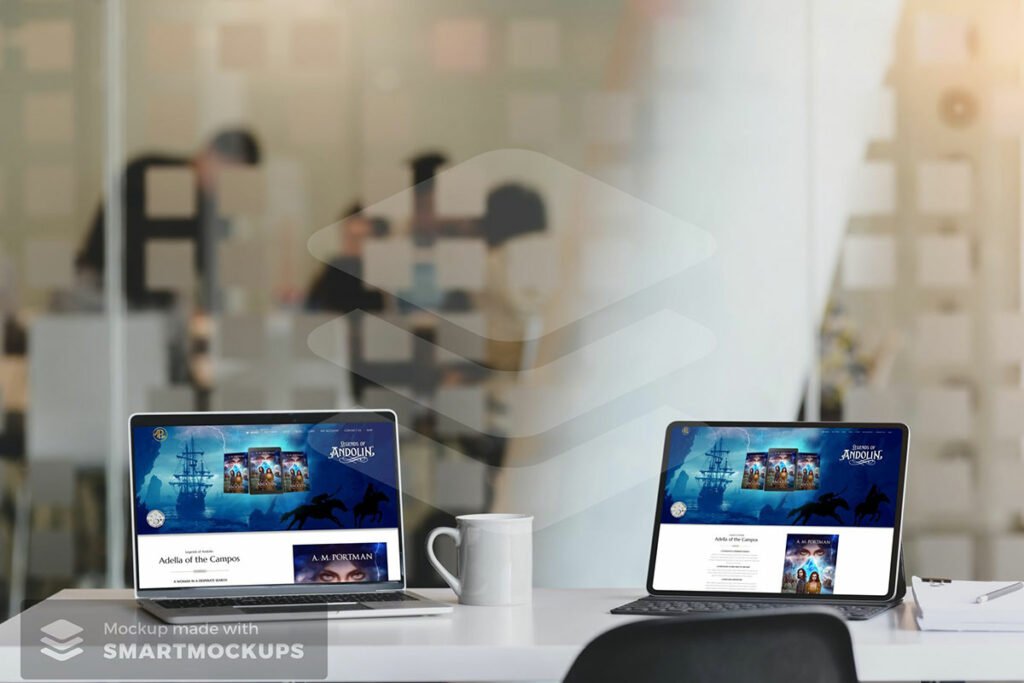 When Adella is captured by the enemy, she inadvertently lets a powerful artifact fall into the wrong hands. Risking everything to find her, Kol takes a gamble and joins forces with the mysterious Captain Declan, a notorious reaver known for plundering Sornian ships. Each must face the same choice: Save the life of someone dear to them, or retrieve the artifact and prevent the awakening of Mundil and the rise of the Twelve Calamities… In a world of intrigue, mystery, and betrayal, will the choices they make lead to disaster? Legends of Andolin: Adella of the Campos is the first in an all-new series that takes you on a captivating adventure filled with excitement, danger and, most importantly, sea serpents. Read it today!.
We have used the latest technologies that can justify client requirements at the best to deliver bug-free solutions.
Don't Miss To Follow Us On Our Social
Networks Accounts.
Let's Create Big Stories Together
Mobile is in our nerves. We don't just build apps, we create brand.
Choosing us will be your best decision.